Killing Cancer Kindly
Killing Cancer Kindly is the result of years of painstakingly analyzing the available web content and combining it with Dr Khan's extensive oncological experience to create a comprehensive and pragmatic list of 'Dos' and 'Don'ts' for anyone affected by cancer.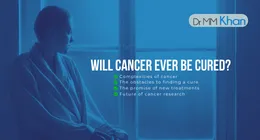 Cancer, a formidable disease that has touched the lives of millions worldwide, continues to be a significant challenge for medical researchers and healthcare professionals alike. Despite significant progress in cancer treatment and understanding, the quest for a...
read more